Esthechoc returns from Kenya sustainable fashion adventure
29.03.2019
Esthechoc is a favourite amongst fashionistas but beyond that, we are a brand that cares about the planet and sustainability. Over the past few months, Esthechoc has been to the Amazon Rainforest and most recently Kenya with music artist and environmental advocate, our ambassador, Elle L to support fashion x conservation. Future of Fashion Now, is Elle's latest project and is a collaboration with designer, Heron Preston that debuted at UNEA4 — a multi-media fashion showcase curated for the launch of UN Alliance for Sustainable Fashion.
Leading voices in sustainability and innovation; LONDON music artist and environment, Elle L, US, NGO Fashion for Conservation, BERLIN Strategic and creative agency, Kaleidoscope and PARIS sustainable influencer agency, VEPSI join forces to create new international collective, Future of Fashion Now. They recently partnered with Heron Preston [nominated Emerging Designer of the Year 2019 CFDA Awards, US] in Nairobi, who joined the them as special guest and speaker.
Esthechoc, vegan beauty chocolate were on hand to gift our chocolate at the Future of Fashion Now after-party which took place at the historic hotel, Fairmont, The Norfolk where the team stayed and hosted a special dinner and drinks reception.
UNEA4 hosted high-level decision makers and influential stakeholders from all corners of the globe, with a focus on Sustainable Fashion to achieve the 2030 agenda and 17 Sustainable Development goals. During the launch, Artist and Environment Advocate, Elle L introduced a global mix of sustainable designers. Heron Preston gave a final address at the launch highlighting again the importance and high hopes in of the new UN Alliance for Sustainable Fashion.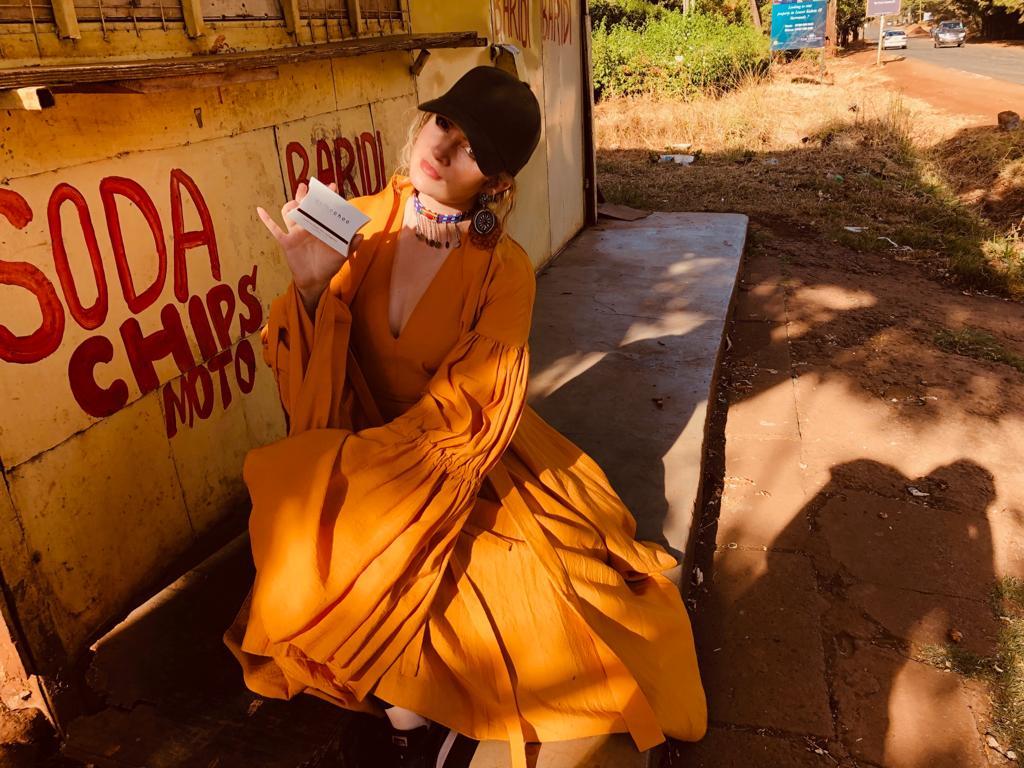 Esthechoc is a favourite amongst celebrities and fashion insiders alike. With powerful antioxidants derived from Algae and Cacao sourced from South Africa, the potent ingredients are perfect to keep skin glowing. As an art science product, we are dedicated to caring for the earth and are big supporters of projects that create the future.

"It's always a pleasure to take my favourite vegan beauty chocolate, esthechoc on the road with me and to special events… it's the delicious treat that has scientific health benefits and is future-thinking, which is right up my street!" - Elle L, Music Artist & Ambassador to Fashion for Conservation
Buy esthechoc online