esthechoc birthday sleeves now available!
02.11.2017
How often have you found yourself struggling for new ideas for a friend, family member, colleague or loved one's birthday gift?
It can be difficult finding a birthday present that is unique, special and appropriate each year. For those looking for inspiration, the search is over.
Everyone LOVES chocolate. As you know esthechoc isn't just a box of chocolates though, it can help regain skin health and slow down the ageing process,
again an appealing idea for everyone.
What could be more a more original and memorable idea than giving a birthday box of esthechoc as a birthday gift?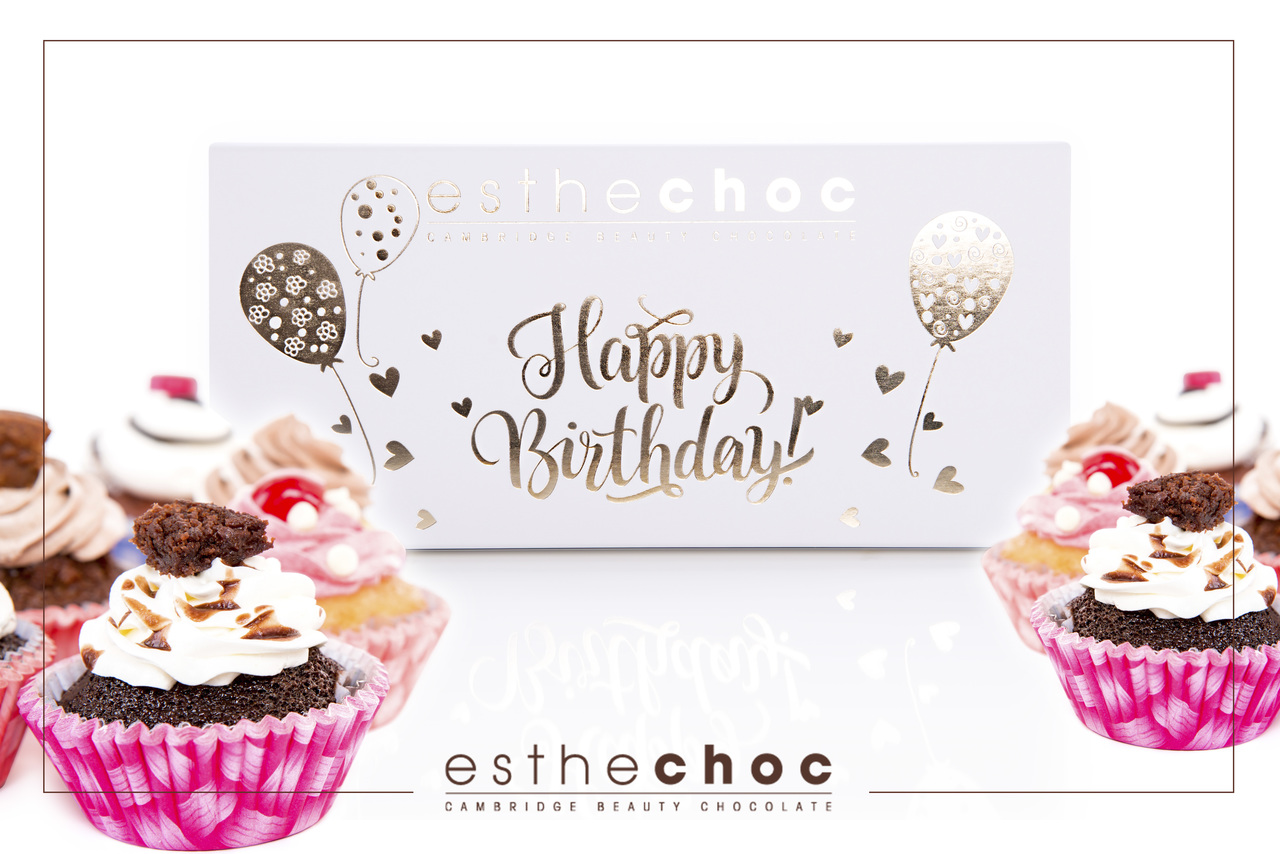 Now you can order esthechoc box in a beautiful Birthday sleeve for no extra cost!
The birthday sleeves look elegant and attractive to anyone. Happy Birthday!



Buy esthechoc online