Celebrities in USA choose esthechoc to prepare for a TV appearance!
04.10.2017
esthechoc has been voted the best anti-ageing product!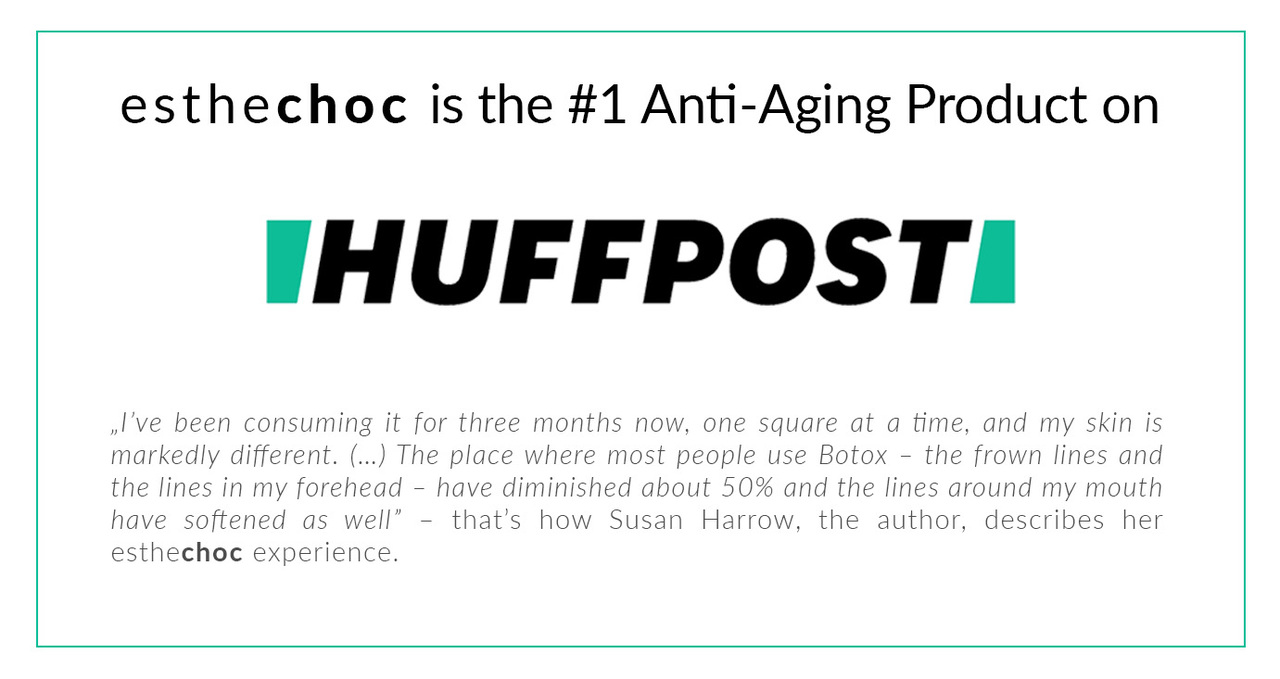 Why is esthechoc number 1?

Because "after consuming it for three months, one square at a time, skin is markedly different" – says Susan Harrow, HuffPost contributor. Then she adds: "The place where most people use Botox – the frown lines and the lines in my forehead – have diminished about 50% and the lines around my mouth have softened as well. esthechoc is well-known in Europe and is rapidly becoming a favourite anti-aging "nutricosmetic" in the United States as well".
Read the full article here.

Why is esthechoc celebrities favourite anti-ageing product?
It's absolutely delicious.

It's something I can do every day with no effort.

It's anti-aging from the inside out so I'm nourishing my insides while getting a glow.
Being number 1 out of 25 top anti-ageing products available on the market is a great achievement. This success wouldn't be possible without Your trust in what we do and in what we believe.
We want to Thank You for choosing esthechoc!
Shine like a star, feel the red carpet experience – and get your box now!
Buy esthechoc online