Esthechoc Expert: Dr Claude Dalle (Paris, France)
23.05.2017
The superior efficacy of esthechoc over existing leading dark chocolate and food supplement products has been demonstrated through extensive clinical trials.
Esthechoc is also proven to be an effective nutraceutical which can be successfully used as a perioperative food supplement prior and/or past any procedure where optimal regeneration and wound healing is required.

We are proud and honoured to welcome Dr Claude Dalle as one of esthechoc's experts and key opinion leaders.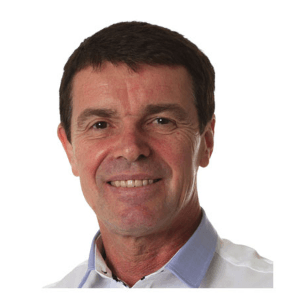 Dr Claude Dalle promotes anti-ageing medicine with EBM Evidenced Based Medicine, creates links between many fields, to increase well-ageing.
Dr Dalle did his thesis in Paris in 1982. He is certified in acupuncture, mesotherapy and Ericksonian Hypnosis, and internal medicine.
It was in 1995, following a personal health issue that Dr Dalle began his passion for anti-ageing, exploring hormonal health and the role of antioxidants, hormones and all ageing processes. Largely self-taught in this domain, and having learned anti-ageing medicine in France and internationally, Dr Dalle has been practicing anti-ageing medicine for more than 20 years.

Dr Dalle is an international speaker on anti-ageing medicine and is a regular lecturer at international and world congresses, & scientific director of the World Congress in Monaco.
He is a professor in charge of curriculum at medical schools in Paris and Dijon, France.

He is a member of various research organizations in particular the following:
President of WOSIAM

President of the French Society of Anti-Ageing Medicine

Vice-President European Association of Integrative Medicine

President of the European Federation of Active Ageing

Member of the International Hair Research Society

Ageing for Expert (scientific committee member)




Books written by Dr Dalle:

Guide pratique de médecine anti age
Anti-Aging: The Guide (for doctors) in French and in English, Margeride (2007)
Guide pratique anti-age, Ed Souccar (2007)
Peau et anti-âge (2008)
Jeune à 50 ans, Thierry Souccar (2009)
La Nutrigenetique, Romart (2011)
Fat and Adipocytes (for doctors) in French and in English, Margeride (2011)
Le régime de la cinquantaine, Alpen (2012)
Andropause, Thierry Souccar (2014)
Guide des analyses médicales, Alpen Paris (2014)
Buy esthechoc online