Esthechoc Expert: Dr Sabine Zenker (Munich, Germany)
31.03.2017
Cambridge Chocolate Technologies cooperates with internationally renowned doctors from the fields of aesthetic medicine, dermatology, aesthetic dermatology and anti-ageing medicine.
Our goal is to teach and explain esthechoc's innovative technology and it's benefits with the help and full support from world famous professionals.
The superior efficacy of esthechoc over existing leading dark chocolate and food supplement products has been demonstrated through extensive clinical trials.
Esthechoc is also proven to be an effective nutraceutical which can be successfully used as a perioperative food supplement prior and/or past any procedure where optimal regeneration and wound healing is required.

We are proud and honoured to welcome dr Sabine Zenker as one of esthechoc's experts and key opinion leaders.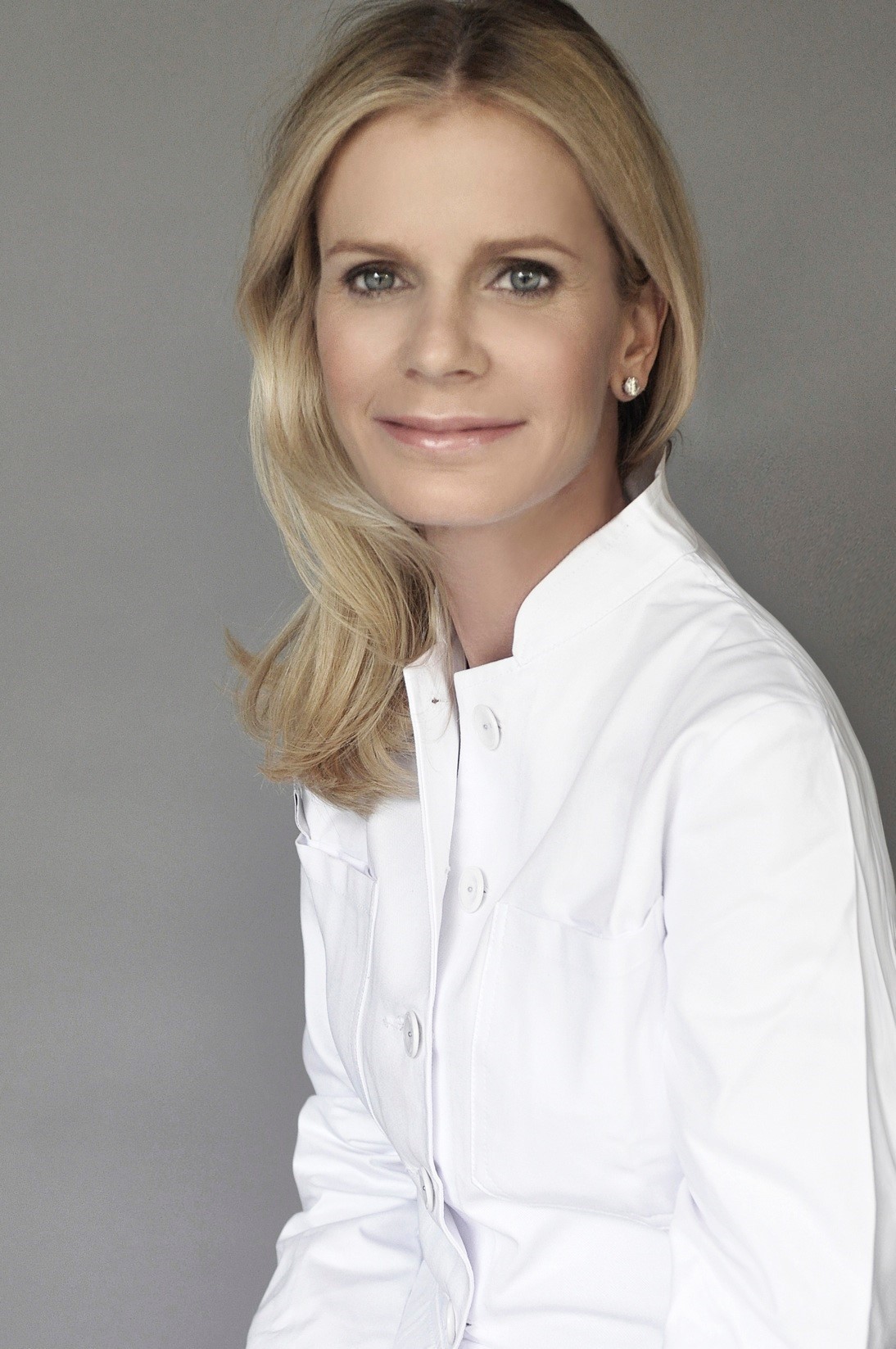 Sabine Zenker, MD

Specialized in dermatology and founded her own clinic for dermatology and dermatological surgery in Munich, Germany, in 2003. In her daily work she focuses on all aspects of both general and aesthetic dermatology. Dr Zenker is an internationally renowned expert for non- and micro-invasive procedures designed to rejuvenate the face and body. Her passion is to conduct clinical research for established and innovative technologies and treatment methods. For many years now she has been a valued speaker and trainer for aesthetic dermatology around the globe. Dr Zenker carries out clinical trials, publishes articles in medical journals, as well as in the general press. She is a member of national and international dermatological associations, and is on the editorial boards of medical publishers. By working in her practice, conducting research and passing on her knowledge, dr Zenker consistently pursues her goal: to help the patient in the best way possible.
Memberships
National
Deutsche Dermatologische Gesellschaft (DDG)
Deutsche Gesellschaft für Ästhetische Botulinumtoxintherapie e.V. (DGBT)
Arbeitsgemeinschaft Ästhetische Dermatologie und Kosmetologie e.V. (ADK)
Gesellschaft für Dermatopharmazie e.V (GD)
Netzwerk-Lipolyse
Münchner Dermatologische Gesellschaft e.V. (MDG)
Bayerische Landesärztekammer (BLÄK)
International
American Academy Dermatology (AAD)
European Academy Dermatology and Venerology (EADV)
European Society for Cosmetic and Aesthetic Dermatology (ESCAD)
European Society for Laser Dermatology (ESLD)
International Society of Dermatological Surgery (ISDS)
International Society of Dermatology (ISD)
International Society of Lipolysistherapy (ISL)
Women's Dermatologic Society (WDS)
Dr Sabine Zenker's presentations about technology and science behind esthechoc:
14th Anti-Aging Medicine World Congress AMWC – Monte Carlo, Monaco (30.03-2.04.2016)

Presentation title: "Esthechoc – a unique technology to significantly improve quality of your skin"
25th European Academy of Dermatology & Venereology Congress 2016 – Vienna, Austria (28.09-2.10.2016)

Presentation title: "A unique technology to improve skin health and its role in dermatologic procedures"
Buy esthechoc online